Are you looking to purchase some tires from Mesa but couldn't find any online guides about the products?
This Mesa tires review is for you. I'll describe my experience in using Mesa tires for my truck while explaining the product's specs. A production process controversy, as well as a misconception about the manufacturer used by the Mesa Tires brand, will also be addressed.
So, keep reading 'til the end. I believe you can decide whether or not to make the purchase once you are through.
Getting to Know Mesa Tires
Mesa tires are made by Cooper Tire and Rubber Company. Their product range includes replacement tires for SUVs, CUVs, passenger vehicles, and light trucks. They are manufactured with driving safety and affordability in mind.
My aesthetically appealing Mesa AP3 tires come with a zig-zag tread pattern, all-purpose center blocks, and all-season sipes. These features help the tires to obstruct the flow of air through the treads, reduce noise while rolling, provide stability, and improve steering response.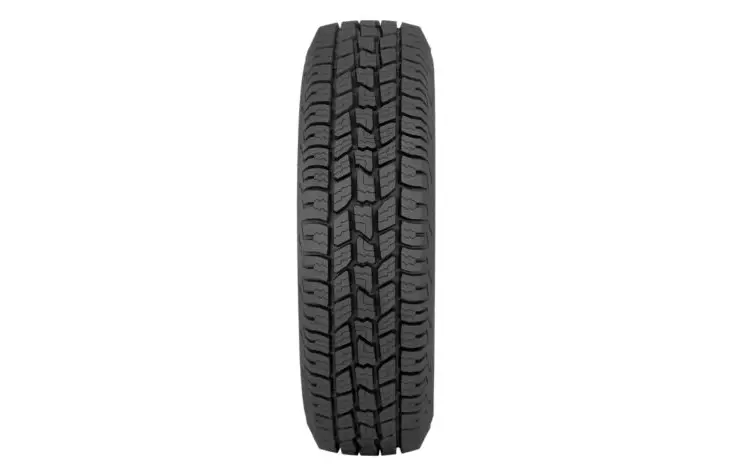 Superb traction is maintained on-road and off-road, even on snowy routes and wet roads. I would give high marks in the area of dry traction for my Mesa AP3 tire review. However, to be honest, the tread life isn't so great, and it is worse when you are doing more off-roading. Check my detailed review in the following section.
Mesa Tires Review
I discovered that there are variants such as Mesa AP3, Mesa AP2, Mesa AP, and Mesa HT while shopping for tires for my truck. Finally, I bought Mesa AP3 tires, so that is what I will be reviewing based on major shopping criteria like tread life, handling, comfort, traction, noise, and price. This part will provide answers to your research on whether Mesa tires are suitable for your vehicle.
| Factor | My brief review | Rating |
| --- | --- | --- |
| Treadlife | Firm sidewalls but faster wear if you do mostly off-road driving. | |
| Handling | Great handling ability even on wet surfaces. | |
| Comfort | Comfy driving, no annoying noises or vibration. | |
| Traction | The circumferential grooves help drive well on wet roads. | |
| Price | Good price range, from 1$$ to 2$$ | |
| Warranty | 55,000 Mileage Warranty | |
Treadlife
I have driven for about 8,000 miles with the tires, and I can say that the treadlife has dramatically reduced. My rating for tread life is 3.0/5. I noticed that the treads started experiencing faster wear when I did mostly off-road driving for a particular period. Maybe it is best to focus mainly on paved roads (especially dry ones).
". . . good tires for the road and mud, just not so good on wet pavement. I slid across the road and into someone's yard after it rained."

– Ford Truck Enthusiasts forum user, runn1n, stated this on the "Heard of Mesa tires?" thread.
One of my tires has a couple of big bumps. It was referred to as an overlap in the tire's construction when I did my research. This is a regular occurrence. Lastly, the sidewalls with load range C are firm enough.
Handling
Handling is one of the best merits that I enjoy from my Mesa tires. Driving on the highway has been great so far. I will give the area of handling a score of 4.0/5.
Cornering is good with these tires, but occasionally, the grip can feel a little off. The all-season treads make braking more effective, especially on wet surfaces. I liked the handling during the last winter. I would say it was easy to drive through the snow and on icy roads.
Comfort
Driving is comfy with these tires in any weather (dry or wet roads). There are no annoying conspicuous and constant noises to worry about. The tires are silent 99% of the time. Vibrations are also well-taken care of—boosting the aspect of comfort. I will give it a rating of 4.5/5.
Traction
This is another merit that I am benefitting from using tires from the Mesa brand. It will be a 4.1/5 score for traction. I noticed that the circumferential grooves featured in the all-season treads help the tires drive well on wet roads. They stick well on hilly curves.
"So far they are good on the highway, very quiet and stick well on mountain curves . . ."

Ford Truck Enthusiasts forum user, e1p1, stated this on the "Heard of Mesa tires?" thread.
I do remember that one time when I almost kind of lost control a little while it was raining. It was hard to stop the truck's rear from swinging out to one side. But I did manage to gain control by pushing the gas and hitting the brakes hard.
Price
I saw a price range of $118-$209 for individual Mesa tires while shopping. The pricing is good, but my research shows that there is a debate about the true quality of products offered by Mesa Tires. It is regarding the brand's reputation concerning getting their tires manufactured by Cooper Tire and Rubber Company. Customers suspect that the products are "value engineered," where Cooper mass-produces tires of lower quality than what is being marketed as the real value.
For example, the manufacturer may replace the costly rubber compounding on an old tire with a less expensive one. Then they may take out one or two layers and utilize thinner sidewalls or treads and less sturdy beads. For cheaper production processes, the tires may be remanufactured in countries like China or India.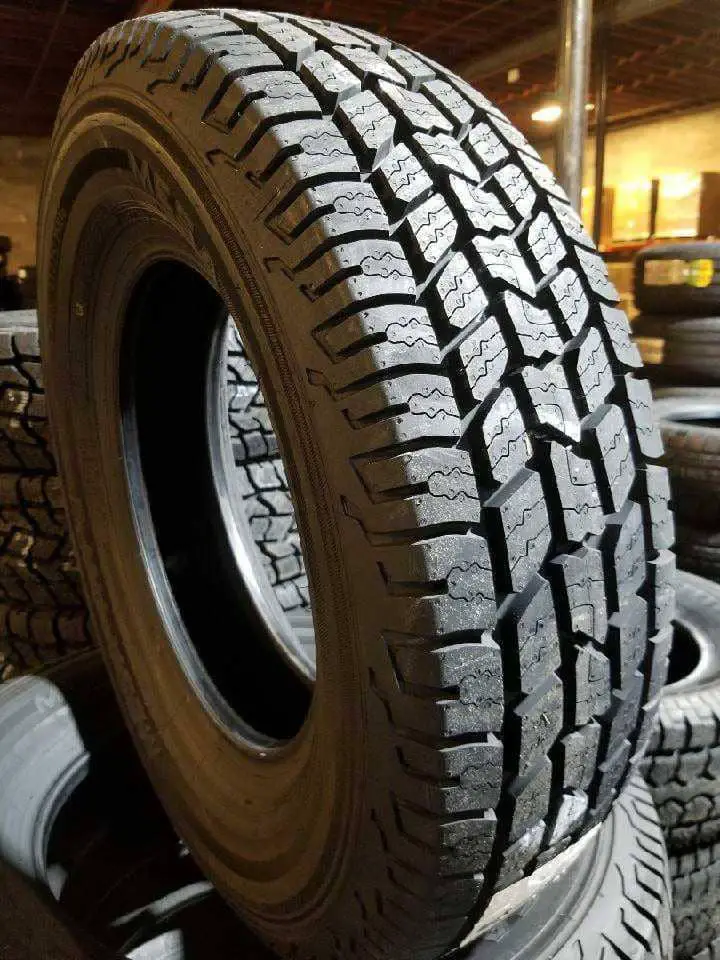 Overall Rating:

My overall rating for the product is approximately 4.1/5 based on the total from each of the first five criteria discussed above. I would like to buy the tires again, but the area of tread life is the only discouragement I see. There is no other reason I can give you not to try Mesa apart from that. I think the pricing would be the one merit that Mesa has over some of its close competitors.
Read more: TRQ Struts Review: Are TRQ Struts Any Good?
---
What Do Customers Say About TRQ Struts:
Some good words:
Ok, so I did an FTE public service and purchased the Mesa AP (all terrain) tires from Big O. So far they are good on the highway, very quiet and stick well on mountian curves, sidewalls seem stiff enough (load range C)…Overall, they look and are described as a less aggressive AT/LT tire, good for guys like me who don't go mudding or deep snow but need something more aggressive than a SUV highway M&S, and don't want to sound like a 19 yr old kid going down the road…

– e1p1 member of Ford Truck Enthusiasts forum.
"I haven't ran these for a long time but from what I remember offroad I absolutely loved them. I only drove with them in roughly 2 inches of snow – so that doesn't count for much. Overall I liked the look and the ability they gave me offroad…"

– Krisnherx from Club Xterra forum.
But there're some that don't want to buy Mesa tires again:
"When i first bought my truck it had some really worn out 20 ply something or other tires from the 80's. They were replaced by a set of 235 75 r16 Mesa A/P tires. They felt great, now the truck didn't bounce going down the road, and actually had a little traction on snow and ice. But whenever it rained, or there was any ice at all on the road the tires felt like roller skates. I had to very, very carefully push the gas and pump the brakes to avoid swinging the rear out. Driving the truck was always a nightmare on any sort of road besides dry.

I once got stuck trying to turn the truck around just a few houses down the street because it couldn't crest the slightly raised street when it was icy. After 8 years of this, I noticed that the tires while not being completely worn in tread (22,000 miles in 8 years isn't much) had very poor looking sidewalls."

-1971Blue390 stated his thoughts about Mesa tires on FORDification.com.
These are the roughest riding tires that I've driven on, that includes my dads old 67 Chevy dump truck (school bus size tires) and my old four wheel drives with 40 inch mud tires. After I got these tires, I had a flat within a week and I took it to Big O for the free repair. They put the tire back on and put the spare back under the truck. A few days later I noticed the spare tire lock cylinder was missing. I confronted them and they denied that it was in there and said that they did not lose it. I'm still trying to resolve these issues with Big O.

– ThomasM195 on Club Xterra forum.
---
Mesa Tires Review: What I Like & What I Don't Like
In this section, I'll state clearly and briefly the pros and cons I have experienced while driving with Mesa tires. Take this section seriously because it can determine whether or not you want to continue reading more about the product or go for its competitors. You are about to find out if Mesa tires are a suitable replacement for your vehicle tires.
What I like:
✅ The materials used in manufacturing Mesa tires are of high grade.
✅ I have tried using these tires for light hauling/towing, and I can say they are strong enough.
✅ The design of the tires looks stylish.
✅ I noticed that my overall driving experience is great with this product. I dare say that it is as good as driving with OEM tires.
✅ Rest assured that the areas of handling, traction, noise control, and comfort are well-taken care of with these tires. Driving is stress-free, smooth, noise-free, and generally pleasant. The cornering is OK.
✅ The price range of the tires isn't scary. Think of Mesa Tires as one of the most affordable brands for your vehicle tire replacement.
What I don't like:
✖ You may get disappointed when it comes to tread life. This is because I already see significant wear on the tires. I may need to get replacement tires after a 25,000-mile usage period which is reasonably not long enough.
✖ It is a bad idea to buy these tires if you are a regular off-roader. You may want to avoid using them as replacement parts for farm trucks and other vehicles that are used for transportation, mostly on rough terrains or unpaved roads.
✖ The grip on the tires can feel a little bit off sometimes.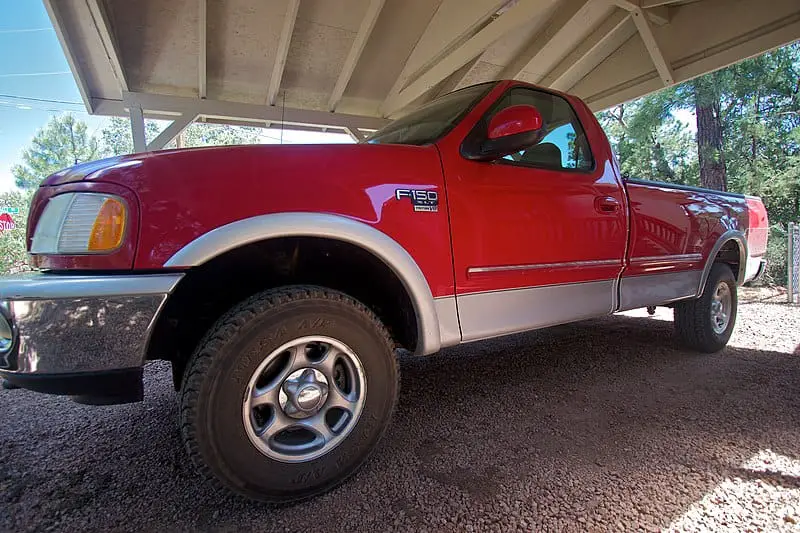 Final Thoughts
My Mesa tires review shows that the product has good specs with the important motivating factor of affordability. You can choose Mesa tires if you consider pricing the main concern and still want tires that can give at most a 30,000-mileage without regrets.
Do the specs, ratings, and merits of Mesa tires appear good enough for you to make a purchase; or do you want to compare them to those of other products? Check out some of Mesa's notable competitors in the next section for comparisons.
Read more: 6 Best F150 Leveling Kits 2022 [Review & Buying Guide]
Mesa Tires Alternative
Read the reviews of four other options for vehicle tires apart from Mesa tires here. You will surely find a suitable alternative that has more advantages in terms of Mesa Tires drawbacks such as the tread life demerit. I made comparisons with BFGoodrich Tires, Goodyear Wrangler Tires, General Grabber All-Terrain Tires, and Hankook Tires in this section. Many users have recommended them, so rest assured that these are popular products and are of good quality.
BFGoodrich Tires
BFGoodrich Tires
✅ Popular brand with wealthy experience in tire production
✅ Focus on sports cars (apart from trucks)
✅ Concentrate on the "performance tire" category
BFGoodrich is a US company that has been in the business for more than one and a half centuries (1870). You may want to trust this brand due to its wealth of experience in tire production as well as product affordability. They are focused on sports cars (apart from trucks) which is not a strong point of Mesa Tires. So sports car enthusiasts or users should look this brand up.
One demerit of BFGoodrich is their concentration on the "performance tire" category, which means they may be giving other shopping criteria less attention. The best tire from this brand under the "performance tire" category is the g-Force Rival S 1.5, while the most desirable BFGoodrich tires for passenger cars should be the Advantage T/A Sport. However, I'd recommend the All-Terrain T/A KO2 for your truck. It is said to be the best tire in the US for trucks.
Goodyear Wrangler Radial Tires
Goodyear Wrangler Radial Tires
✅ Excellent year-round handling and traction
✅ Well-designed and rugged treads for all-season driving
✅Good treadlife and come at low prices

You can depend on the Goodyear Radial for excellent year-round handling and traction. It is a preferable option to Mesa in terms of off-roading. Do your research on the Goodyear Wrangler Radial if you own an SUV, pickup, or jeep.
The treads of these tires are well-designed and rugged for all-season driving. You will have good rides on snow, dry roads, and wet surfaces. It has a big footprint that keeps vehicle movement stable even at high speeds.
Goodyear Wrangler Radial tires have good treadlife and come at low prices. The price range is cheaper than that of Mesa tires (starting at $104). Mesa tires are a little better than them in terms of noise control.
General Grabber All-Terrain Tires
General Grabber All-Terrain Tires
✅ Excellent performance on rocky and snowy routs
✅ Sophisticated tire technology in sidewalls, damage resistance, tread cushioning
✅ Optimal comfort on any terrain with no noise

Mesa tire users may get jealous of those who choose this brand's tires. This is because of how well they do on rocky and snowy routes. The brand's tire technology is more sophisticated than that of Mesa tires in the aspects of the sidewalls, damage resistance, tread cushioning, etc.
You will get no noise from your General Grabber All-Terrain tires. They also provide optimal comfort on any terrain. One drawback of this brand is that the rocky roads reduce the tire's tread life faster, especially on gravel. You can expect to go on a hard 10,000-mileage, and the tires wouldn't have sustained much wear.
Hankook Tires
Hankook Tires
✅ Great warranty on treadlife (up to 60,000-mileage or more)
✅ Best for sedan or passenger vehicle
This South Korean vehicle tire brand has been operating for about five decades. You can decide to buy tires from Hankook for your sedan or passenger vehicle.
One important advantage they have over Mesa? It is a great warranty on treadlife (up to a 60,000-mileage or more). The thing is that they don't do well on wet roads, unlike Mesa.
Hankook tires are a little more expensive than Mesa tires. The former is a bit louder than the latter, but the noise isn't so conspicuous over the sounds of the wind gaps and headers in the firewall. So you can say that it isn't a significant issue.
Kinergy ST from Hankook is the best product for your passenger car, while Ventus ST RH06 from the same brand is the most befitting for SUV owners. Hankook's Ventus S1 Evo2 is the best in the "performance tire" category.
What about a suitable product for truck owners? Look the Dynapro AT-M up. I recommend the Kinergy PT for the "all-season" category and the Dynapro AT2 for off-roaders.