The Ecoboost engine powering many Ford truck and car models, including the F150, is very powerful. However, its efficiency decreases steadily as different engine parts undergo gradual wear and tear, including spark plugs.
Replacing the corroded plugs with the best spark plugs for F150 Ecoboost is the most practical way to restore performance.
If you want to purchase a new spark plug for your F150 Ecoboost, read the comprehensive reviews below. It will help in making the best decision.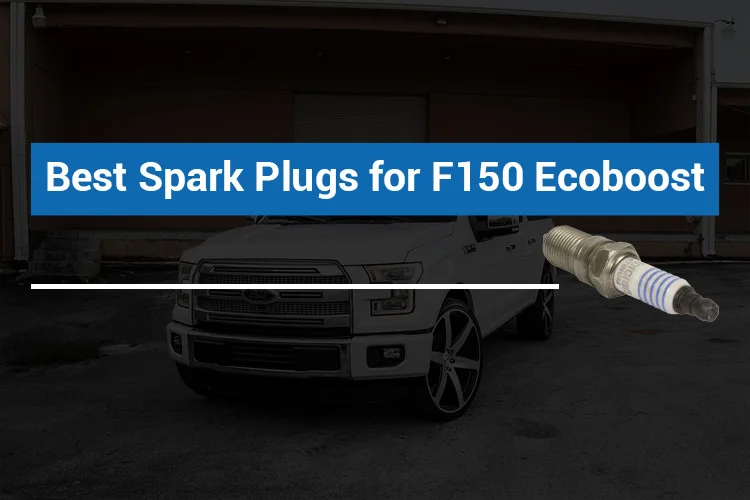 6 Best Spark Plugs for F150 Ecoboost – Recommended by Henry Ford150
---
EDITOR'S PICKS
 
Motorcraft SP-534/SP-580 Spark Plug
Motorcraft SP-432 Spark Plug
Motorcraft SP-550 Spark Plug
NGK 6509 Iridium Spark Plug LTR6IX-11
️🥇BEST OVERALL🥇
BEST OEM
BEST BUDGET

BEST AFTERMARKET
Rating

Material
Exterior: Chrome
Center electrode: Iridium
Ground electrode: platinum
Single Platinum
Irridium
Iridium
Why You Should Buy This?
☑️ Recommended by Ford

☑️ Comes pre-gapped

☑️ Simple installation

☑️ Small investment for a SUPERB performance!
☑️ Eliminate misfires

☑️ Improve rides and MPG

☑️ Reduce harmful emissions
☑️ Excellent price

☑️ Two-year unlimited mileage warranty include labor

☑️ Provides performance and long-life reliability
☑️ Smoother running like OEM

☑️ More responsive throttle

☑️ Better acceleration & MPG
This best spark plugs for F150s review will look closely at 6 top Ecoboost spark plugs. To select the best spark plugs for F150 Ecoboost, we (I and my team) tested many Ecoboost spark plugs and went through several F150 forums focusing on Ecoboost spark plugs.
We discovered almost all Ford F150 owners participating in these forums decided to stick with OEM products about replacing depleted spark plugs. So, no wonder I've reviewed three OEM-grade Ecoboost spark plugs and placed them on top of the list.
The remaining three products, two NGK spark plugs for F150 Ecoboost and one E3 spark plug, are high-quality aftermarket parts. Let's explore!
---
Motorcraft Spark Plug SP-534/SP-580 – Best Overall
Motorcraft Spark Plug, SP-534/SP-580
✅ Extremely versatile (replaces coil-on spark plugs and also distributor-type ignition systems)
✅ Makes the Ecoboost engine perform as if it's brand new
✅ Comes pre-gapped at 0.030″ – 0.035″, depending on the vehicle model; installing this spark plug is a breeze
✅ Weighs just 1.6 oz
I've placed this spark plug as the no.1 position in this ranked list for good reasons. First, the F150 Ecoboost engines come equipped with Motorcraft spark plugs, which is the best reason to opt for this brand. Also, Ford Motor Company highly recommends going for the SP-534/SP-580 spark plug by Motorcraft as the perfect drop-in replacement.
When the time came to replace the depleted spark plugs of my 3.5L F150, I opted for SP-534/SP-580. Its center electrode is iridium, which makes it incredibly durable. Following replacement, I was simply amazed by the improvement in the performance of my F150; it almost restored the original ride quality. 
At the same time, I observed a noticeable boost in horsepower and improvement in MPG or fuel efficiency. This spark plug's USP (unique selling point) is that it can replace both the conventional distributer-based spark plug and the latter-day coil-on-plug.
Pros
Chrome exterior for better electrical conductivity
Cheap but well made
Incredibly durable and resilient
Very effective in fixing misfire and rough idle
Improves fuel economy
Drop-in replacement for worn-out old OEM spark plugs
Cons
Comes pre-gapped; hence some will find the gap not customizable
Some are gapped differently, causing misfires under hard acceleration.
This spark plug offers more than its monetary value. The SP-534/SP-580 spark plug, in my opinion, is the ideal replacement for the integrated plugs in 3.5 Ecoboost. The product is guaranteed to boost vehicle performance and MPG.
---
What Do People Say About This No.1 Spark Plug?
"The OEM SP-534 work just fine as that is what most guys are putting in."

– Reynolds243 user of the F150ecoboost.net forum.
"Frankly SCAP probably knows which plug is best better than anyone. I just figure since the rest of my engine is stock, I am sticking to Motorcraft."

– madmaxmutt, who chose the SP534 spark plugs commented on F150ecoboost.net forum.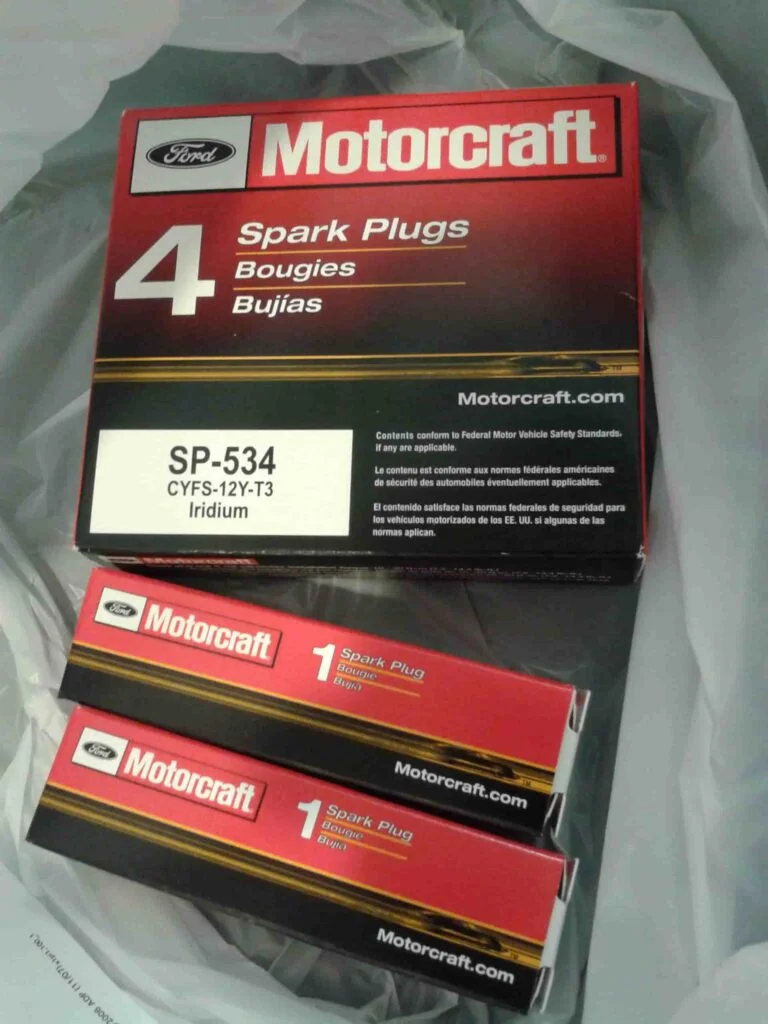 ---
Motorcraft SP-432 Spark Plug – BEST OEM
Motorcraft SP-432 Spark Plug
✅ Engineered to strict OE specifications for a perfect fit
✅ Single platinum construction
✅ Extremely resistant to corrosion and wear-and-tear
✅ Optimizes emissions curtail fuel consumption, and minimizes misfires
My friend, who has been driving an old F150 pickup, asked me to help him do a complete vehicle inspection for his truck. First thing first, I guess the plugs withstood approximately 70-80k miles. I checked out all the spark plugs and found that they were in pretty poor shape and necessitated replacement. While scouting online for the best spark plugs for F150 Ecoboost, I saw these Motorcraft SP-432 Spark Plugs. 
After inspecting the SP-432 Spark Plug from Motorcraft, I realized that the part perfectly matched the OEM spark plug specifications. So my expectations that this spark plug would eliminate misfires, improve rides and MPG, and reduce harmful emissions turned out to be true. 
Additionally, this Motorcraft SP-432 came pre-gapped at 0.044″, making replacing the eroded plugs with these new ones easier. 
However, many Ford F150 owners have difficulty properly setting the plugs' gap. Since the SP-432 spark plug is delivered pre-gapped, you must check the setting before starting installation. 
Unlike most spark plugs that wear-off sooner than later, the SP-432 lasts, thanks to its copper core and platinum coat.
Pros
Ideal for a cold start
Sturdily built
Supremely affordable
Tolerates rough handling
Cons
We may need to adjust the setting of each plug individually
You need to be very careful to re-gap these spark plugs since they're very easy to damage.
Product may get damaged during transit because of poor packaging
F150 owners looking to replace the old factory spark plugs with affordable OEM-grade parts without affecting performance should choose SP-432. It is sturdy built, capable of withstanding rough usage, and resistant to abrasion and attrition.
---
What Do People Say About This Spark Plug?
"x1,000,000,000,000,000 for the platinum (SP432)"

– Raptor05121 user chose the Motorcraft SP432 over SP413 on a thread on F150online.com.
"I've got the 432's in my 97 F150 and couldn't be happier"

– NYfordguy member of the F150online.com.
---
Motorcraft Spark Plug SP550 – Best Budget
Are you looking for the best cheap F150 Ecoboost spark plug to reinstate your truck's original performance? This Motorcraft SP550 does the job excellently, and most importantly, it fits the bill.
The Motorcraft SP-550 spark plug is a genuine Ford part that offers excellent value for money. It has been designed and engineered stringently to perform like factory originals, ensuring robust performance and lasting reliability. 
I've read through thousands of customer reviews and most of them applaud these spark plugs for their excellent price. I am confident to say this is your best budget choice among this ranked list and even in the current spark plug market.
Motorcraft Spark Plug SP550
✅ Two-year unlimited mileage warranty including labor
✅ Standard heat range spark plug
✅ Pre-gapped to easily fit on Ecoboost engine
✅ Eliminates misfires

Pros
Resists arc erosion and oxidation
Iridium construction
Long service interval
Nickel-plated shell for resisting corrosion
Cons
Mileage is not as good as the other Motorcraft spark plugs reviewed here
Getting the air intake tube out of the way during installation could take time
This standard heat range spark plug serves as the ideal replacement for the stock part in many Ford vehicles, including F150. Designed to match specific engines, SP-550 checks carbon emissions, reduces misfires, and stays functional for years.
---
SP-550 Images From Customers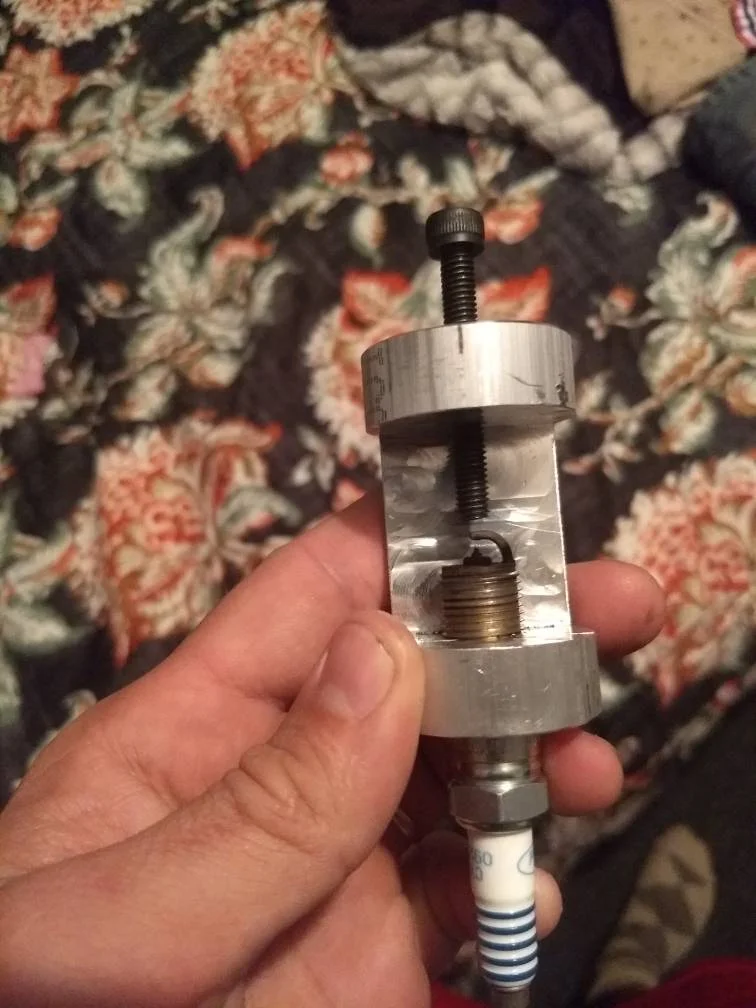 ---
NGK 6509 Iridium Spark Plug LTR6IX-11 (6Pcs) – Best Aftermarket
NGK # 6509 Iridium Spark Plug LTR6IX-11 (6Pcs)
✅ Smoother running, more responsive throttle, better acceleration & MPG
✅ Center electrode material: iridium
✅ The core material of the center electrode: copper

While testing and evaluating the best spark plugs for 3.5 Ecoboost, we realized that spark plugs' construction impacts their performance. Specifically, the material from which a spark plug is constructed makes a difference in how efficiently it performs. In this respect, the iridium material of the NGK 6509 spark plug ensures high-level performance and unmatched endurance.   
This NGK 6509 spark plug LTR6IX -11 is much more affordable than platinum spark plugs yet rivals them in performance. Though the NGK 6509 plug works in any weather, it's especially suited for keeping the F150 moving in winter. Unlike platinum or nickel-alloy spark plugs, this iridium spark plug creates intense sparks even in freezing weather.
Pros
Durably constructed to perform and last
Offers smoother running, more responsive throttle, and better acceleration
Helps save on fuel
Extended service interval of 60,000-70,000 miles
Cons
The gap settings may not match some vehicle specs
Re-gapping the spark plugs may be a pain
Many vehicle owners reported that the ceramic insulator ring cracked
The NGK 6509 Iridium spark plug is the most versatile among the six products we reviewed. It works with 13 F150 models (from 2010 to 2022). I strongly recommend this especially for vehicle owners who want a 3.5 Ecoboost spark plug upgrade.
---
What Do People Say About This Spark Plug?
"I have always used NGK spark plugs. I have found they work the best and last the longest regardless of make and model of vehicle."

– ITTOG user of the F150ecoboost.net forum.
---
NGK 6510 LTR7IX-11 Iridium IX Spark Plug (4Pcs)
PRODUCT_TITLE
✅ Iridium alloy tip has a melting point of 2,466°C
✅ Heat range specified by the manufacturer: 7
✅ Copper core facilitates heat elimination

After testing these spark plugs rigorously, we concluded that this is simply the most performance-oriented and durable aftermarket spark plug. 
This spark plug by NGK features a superfine iridium tip to guarantee a steady and consistent spark and resilience. The trivalent metal plating imparts anti-seizing properties to the plug and makes it amazingly resistant to corrosion. Additionally, the iridium alloy tip enables the top part of the spark plug to withstand highly high ignition temperatures.
Although being an aftermarket product, the NGK 6510 was designed and developed with meticulous care to correspond to OEM specifications, helping re-establish original ride quality. Additionally, with the state-of-the-art fabrication technology, I believe this iridium spark plug from NGK guarantees fuel economy and keeps working for years.
Pros
Pre-gapped for making installation a breeze
Trivalent metal plating for better anti-seizing and anticorrosion properties
Pure alumina silicate ceramic insulator for superior heat transfer
Cons
Coatings get brittle over time
Pre-gapped too big from the factory
I suggest this NGK spark plug for vehicle owners looking for aftermarket options that still ensure superior and long-lasting performance.
---
What Do People Say About This Spark Plug?
"I have the 6510's in and have them gapped at a tight .028″. No problems, no misses of any kind."

– RSKtakR member shared his experience on F150ecoboost.net forum.
"I finally got them (the 6510 NGK spark plugs) in and are working great. So far so good."

– cbvet user commented on the same thread on F150ecoboost.net.
---
E3 Spark Plug E3.74 Automotive Spark Plug
E3 Spark Plug E3.74 Automotive Spark Plug
✅ Proprietary ground electrode design for better combustion of the air-fuel mixture
✅ Nickel-plated terminal for protection from corrosion
✅ State-of-the-art ignition technology for smoother acceleration and improved fuel efficiency
✅ 5-year/100, 000- mile guarantee
We found that the E3.74 Automotive spark plug from E3 was the best spark plug for 3.5 Ecoboost amongst all aftermarket options. The USP of this spark plug is the proprietary DiamondFire electrode technology it exploits for creating intensely powerful sparks. Furthermore, this E3 spark plug has been designed innovatively to minimize harmful emissions.
However, you should note that this spark plug is not suitable for a modified engine. So, if you own a modified F-150, let's take a look at the above five choices in the list
Pros
Reduced emissions
Better fuel economy
Quicker starts
Extended lifespan
Cons
Many vehicle owners reported experiencing misfires
Quite expensive
F150 owners looking to save on fuel expenses by replacing old spark plugs shouldn't look beyond this E3.74.
---
What Do People Say About This Spark Plug?
"I put the e3's in after 140K on the stock ones, although that was only last week i can already tell by my trip meter the mileage has gone up, not much. But it has gone up… I feel like almost anything is better than the stock ones in there so i went for it."

– hweb30 shared his thoughts on the E3 spark plugs on f150forum.com.
---
Read more: 6 Best F150 Leveling Kits 2022 [Review & Buying Guide]
Best Spark Plugs for F150 Ecoboost – Don't Buy Before Considering These Factors
Spark plugs are vital components of a vehicle's engine, indispensable for keeping the car running smoothly. Therefore it's essential to maintain the plugs to ensure the vehicle's smooth functioning and replace them once they're depleted. However, it's necessary to consider the following factors before buying spark plugs for your F150 Ecoboost.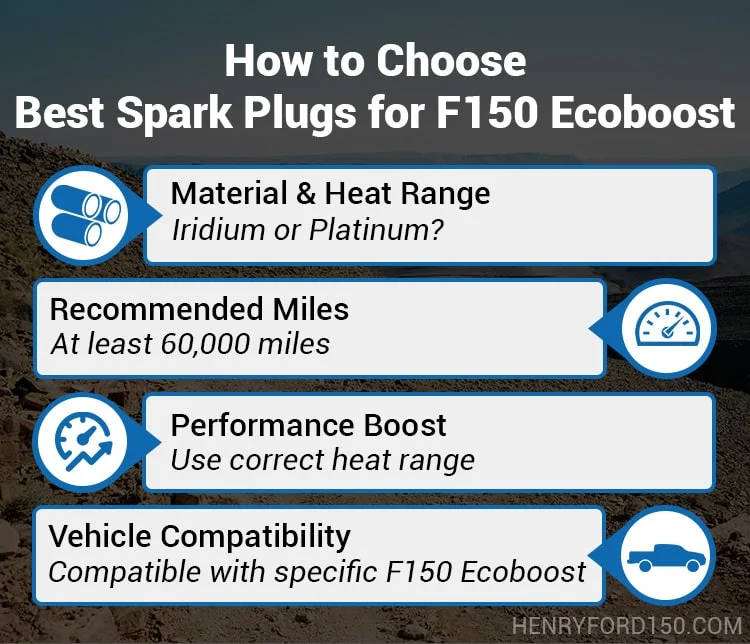 Material & Heat Range
Spark plugs constructed from robust and hardwearing materials perform better and last longer. Additionally, plugs made from heavy-duty materials also tolerate wear and tear better and boost fuel economy. I recommend going for spark plugs that are produced from iridium or platinum. 
Furthermore, the spark plug can tolerate the intense heat associated with ignition sparks. In this respect, iridium spark plugs are more suitable than platinum plugs owing to iridium's higher melting point. On the other hand, unlike their platinum-based counterparts, iridium plugs don't have cold start issues.
NGK 6509 Iridium Spark Plug LTR6IX-11 (6Pcs)
Motorcraft SP-432 Platinum Spark Plug
Recommended Miles
Spark plugs in Ecoboost engines tend to wear out sooner than plugs embedded in other makes of vehicles' engines. Therefore it's essential to check out recommended miles when choosing new ones so that they don't need replacing more often. I suggest going for spark plugs that will stay functional for at least 60000 miles.
Motorcraft SP-432 Spark Plug – Last exceptionally – more than 60,000 miles
Performance Boost
Continuing to drive with worn-out spark plugs can adversely affect Ecoboost performance. Ford F150 owners have gone on record (on different forums) by stating that their pickup's performance improved following spark plug replacement. Replacing the F150's eroded stock plugs with the best Ecoboost spark plugs could strengthen actual performance. 
The key in choosing the perfect spark plug based on its ability to boost performance is using the correct heat range. You should consider buying manufacturer-recommended spark plugs and heat range for best results.
Motorcraft Spark Plug SP-534/SP-580 – Boost the Ecoboost engine to perform as if it's brand new
Vehicle Compatibility 
Last but not least, F150 owners must ensure that the replacement spark plugs are compatible with the vehicle model. Ensuring the compatibility of the new plugs allows owners to install them quickly and thereby guarantee excellent performance.
BEST OEM
SP-432
BEST OVERALL
SP-534/ SP-580
BEST AFTERMARKET
NGK 6509
Read more: F150 Phone Mount: 5 Best Choices For Your Truck
Best Spark Plugs for F150 Ecoboost- FAQs
Q: What spark plugs does Ford recommend?
Answer:
Ford recommends Motorcraft spark plugs.
Q: How often should I change my spark plugs F150?
Answer:
The F150 owner's manual mentions that sparks plugs should be replaced every 160,000 km (100,000 miles). 
Q: What is the spark plug gap on a 3.5 Ecoboost?
Answer:
The suggested 'prime' gap for a stock or OEM Ecoboost is 0.032″. However, gapping vary depending on your vehicle model.
Q: How can I adjust the spark gap?
Answer:
If there's a mismatch between the stock spark plugs and the replacements, you'll have to adjust the gap. 
Before starting, we have to ensure that the gap settings are entirely debris-free. Any dirt or debris in the spark plug gaps will flow into the Ecoboost's internal combustion chamber. The grime in the engine's combustion chamber will weaken the ignition spark's intensity or power.
Then, follow the step-by-step guide below:
Step 1: Employ a feeler gauge or gap gauge to determine the extent or level of adjustment we have to make. Alternatively, you can always refer to your F150 owner's manual for the recommended setting. 
Step 2: Choose that figure (i.e., the extent of the gap) on the gap gauge.
Step 3: Slide the feeler gauge between the center and ground electrodes. 
Step 4: If the indicator doesn't move via the gap freely, i.e., without touching the electrodes, adjustment is required. In this case, bend the ground electrode away from the center or towards it to accommodate the gap.  
Q: How much does it cost to replace spark plugs in a Ford F150?
Answer:
The average cost of replacing F-150's spark plugs is about $125-$130, including parts and labor costs. 
Q: Will changing spark plugs fix misfiring?
Answer:
Yes, it helps fix misfiring and is easy to remove from engines. Inspecting for any damage is also very easy. Replacement is recommended as dirty spark plugs cause misfiring. They partially burn engine oil, preventing the plugs from creating sparks required for igniting the fuel after going inside the cylinder.
Q: Which is better; platinum or iridium spark plugs?
Answer:
Iridium spark plugs are 25% more durable and resilient than platinum plugs.
Final Thoughts and Recommendation
This review evaluated the six best spark plugs for 3.5 Ecoboost: three Motorcrafts, two NGKs, and one E3 plug. Though Motorcraft is the default choice for the 3.5L Ecoboost engine, NGK and E3 are good aftermarket options.
My recommendation is to stick to an OEM choice, such as the Motorcraft Spark Plug SP-534/SP-580 or the Motorcraft SP-432 Spark Plug. Otherwise, an aftermarket spark plug like the NGK 6509 Iridium is also an ideal replacement for your old factory spark plug.
Just want to remind you this then we'll finish the guide: Before selecting a particular product, it's crucial to ensure that it is compatible with your specific F150 pickup model.  
---