Welcome to Henry Ford 150 – The top website for Ford pickup trucks owners and enthusiasts.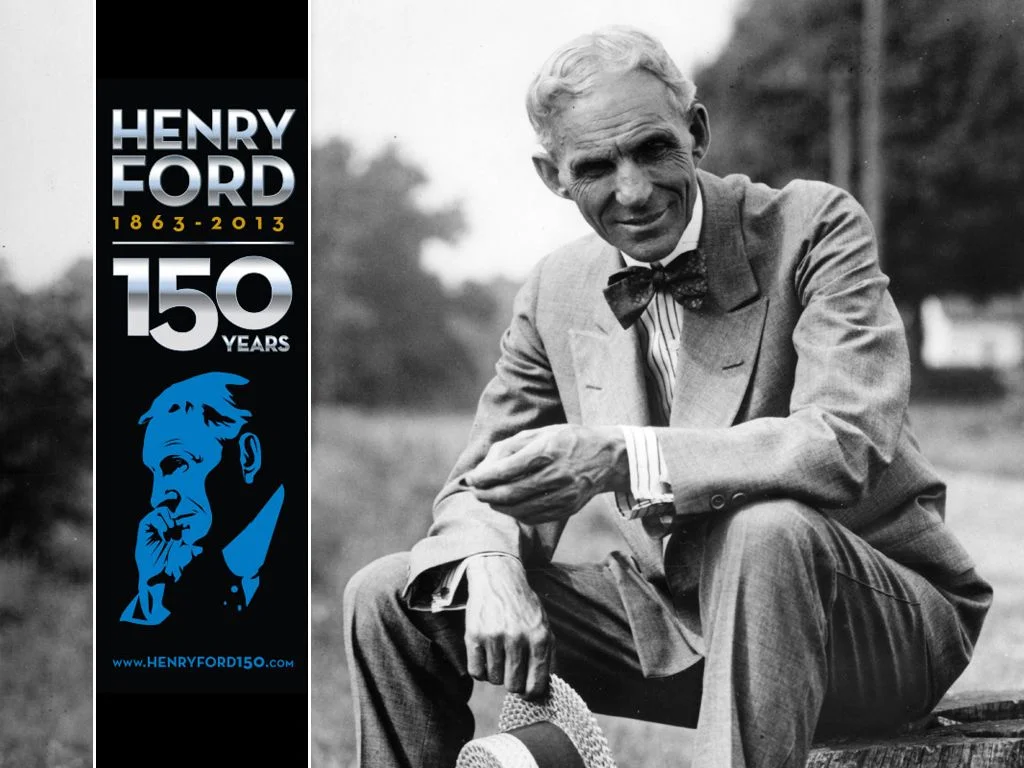 With this website, we also want to provide readers with informative knowledge and useful advice about Ford trucks: F-series, Super Duty, SUVs, and more. So, whether you're a Henry Ford fan, a truck lover, or just someone that's looking to learn more about these talented pickups, this is the perfect website for you. Henry Ford 150 is a website dedicated to Henry Ford and all he accomplished! We hope you enjoy your visit.
Thank you for visiting us!
"I will build a car for the great multitude." Henry Ford, 1901
Who we are?
We are a team of Ford truck enthusiasts who love driving and working on these vehicles and we thought, "Why not share our experience and knowledge with Ford truck owners worldwide?"
That's why we created Henry Ford 150 website.
As for our personal background – we all come from different places around the world but what brings us together is our Ford truck love.
What do we cover?
We put together information about the Henry Ford 150th Birthday Anniversary event and Ford Trucks guides, Ford products comparison, and reviews that answer every question you have related to your vehicle.
If you are looking for Henry Ford 150th Birthday Anniversary car show information or Henry Ford Museum event details this is the place to be.
For those who seek reliable advice about whether or not a particular model of a vehicle would fit their individual needs – we have an answer!
There are two sections on our website dedicated to everything Ford trucks related – it includes articles with helpful maintenance tips and guides that help solve any question that might pop up. We also gathered together all available reviews from different websites that rank trucks by categories such as performance, reliability or comfortability.
Our Mission
Our goal is to help you avoid costly repair bills and keep your car running smoothly for years. With the right information, we think anybody can fix more car problems than they realize.
We do the hard work of testing each tool to see how well it works so that you don't have to. We outline exactly how to perform repairs, because we've done them before. Instead of paying someone to fix your car, we teach you how to do it yourself, and we give you a detailed guide on which products you'll need to fix it.
How Are Things Curated?
We refuse to recommend a bad product. We stand behind every product we recommend, and that means we have a rigorous review process. The last thing we want is to tell you to buy something that turns out to be a dud, whether it doesn't work at all or it's just overpriced.
To make sure that no low-quality products slip through our review process, we're careful to make sure that nothing low-quality slips through the cracks. If we recommend something, we stand behind it.
Here's why you can trust us:
We actually try the products. Our reviews aren't based on what other people say, they're based on firsthand experience with the products. This way we know for sure what we think about it, and we don't have to worry that someone else might have recommended it because of an endorsement deal, or a lack of experience.
We're experienced car guys, mechanics and technicians. We know how to evaluate these parts and spot dubious advertising claims, and we can tell right away if something isn't working the way it's supposed to, or even if it simply doesn't work as well as a different brand.
We're unbiased. We don't work for a manufacturer, and we don't have deals with any of them either. Our product reviews and repair guides at completely honest, and we won't recommend anything to you unless we think it's the right choice.
Reviews from real users are part of our evaluation. We try everything, but we don't discount the experience of others. It may be that a product we find easy to use is a terrible choice for someone with less experience. We take user reviews into account.
We look at brand reputation, not advertising. Brands with good reputations make good products, period. Nobody thinks highly of brands that make cheap stuff. We also look at the sales information. People don't buy bad products over and over again. If a product sells well, it's a good indication that it's worth your money.
It's important to us that you have all the information you need to buy exactly the right product. We'll only recommend products that we've tried, that sell well, and that we know will work. You can trust that any product we recommend will get the job done.
Editorial Process
Our goal is to create the best possible content for you. We don't want to stop at product reviews, we want to be your most trusted resource for car repair information. In addition to product reviews we post repair guides and informational articles, and that's where we think our expertise really becomes important. Our experience means that we know cars like the backs of our hands, and we want to pass that kind of knowledge on. If our articles aren't easy to understand, then we failed.
Transparency matters, too. All too often, information on car maintenance isn't trustworthy, and it can feel like websites or body shops are trying to manipulate you into buying things you don't need. We don't ever want you to feel that way when reading our site. So, here's everything you need to know about how we put together our articles.