Before he could build millions of sturdy Model Ts, Henry Ford first had to build a reputation. And he did it the fastest way possible—on a racetrack.
In 1901, he won the first race he entered. "Henry has been covering himself in glory and dust," Clara Ford wrote afterward. "That race has advertised him far and wide."
In 1964, Ford Motor Company needed to boost its reputation. Its sporty new Mustang—and a revived racing program—hooked baby boomers just coming of age.*
The wildly popular Mustang led a herd of so-called "pony cars" in sales. Before long, Shelby GT350 Mustangs dominated on the racetrack, and on the street, performance junkies coveted the Boss 302.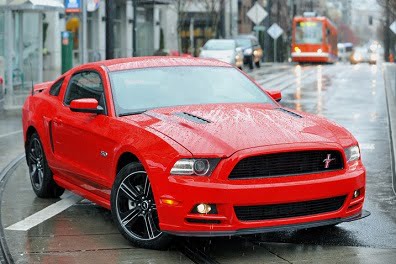 Several generations of Mustangs—and Mustang-lovers—later, Ford Motor Company is planning a 50th Anniversary edition of its famous pony. The company will unveil a redesigned Mustang in April 2014, 50 years to the month after its debut.
*Ford introduced the Mustang in April 1964. They were titled as 1965 models, but many people call the earliest Mustangs 1964 1/2 models.